We're running some workshops with Foxgloves & Roses for you to make some beautiful floral decorations this Christmas.
Have fun creating a beautiful decoration, and then enjoy a delicious two course, festive Christmas lunch or dinner, all in our cosy Barn. It's perfect for a special festive treat, so come with friends too!
Thursday 19th September
Join us for a unique dining event with a 6-course tasting menu, with individual dishes created by each of our talented kitchen team. We will also have a wine flight of specially paired wines.
Bank Holiday Garden Party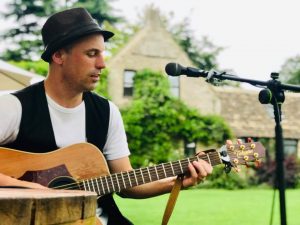 Monday 28th August
Celebrate summer and book your slot at our popular Late Summer Bank Holiday Monday Garden Party.
The very talented Dan Greenaway will be playing live in the garden from from 3-5pm. Our chefs will be cooking in the garden, and will have their giant paella pan again! Food will be served from 12-4pm.